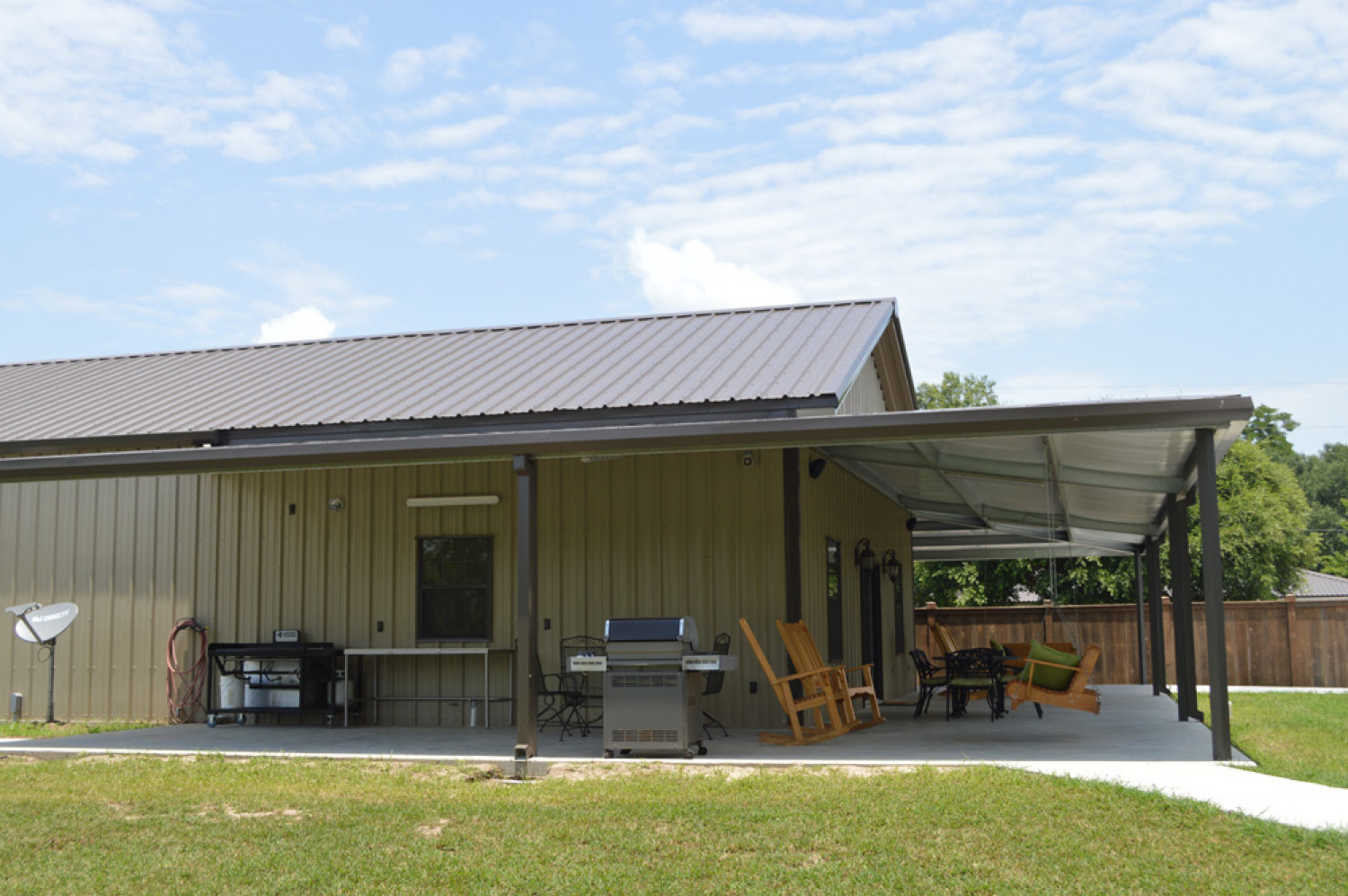 I have bought 2 buildings over the past 20 years from S and S. They also installed them for me. If you want a great building at a fair price, these people are who you need to see. Great job. Thanks, Terry Jennings Carencro.
Awesome company. I purchased my home, which has a metal roof, 3 years ago. Little did I know it has been leaking the whole time when it rained to the point it finally showed face. I took some pictures and went to S&S for materials. Brandon was able to show me what was installed incorrectly, get me all the required materials to make the repair.
Those guys loaded the sheets into my vehicle, sealed all the small screws and what nots in a bag so they would not get lost, all at a very reasonable price.

I highly recommend S&S for any of your metal building needs.
Easy, honest and good communication. Chris Fontenot helped me get a building ordered and answered any/all my questions.
Great customer service and high quality materials.
Professional. Very high quality. The sales guy was competent and went out of his way to make sure I wasted no time.
The best place for the best metal buildings and metal roofs!
Best place to shop metal roof
Only place to get your Steel building materials